Linux Website Hosting Service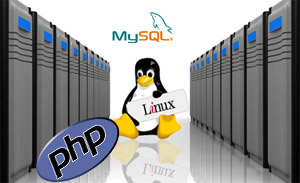 For businesses, we offer a full range of Linux website hosting services. We understand reliability of the server is very important. Our server has a proven track record of service, support and reliability. Ingence is committed to provide you with a secure web experience. Our web hosting servers are protected from web attacks. Our web hosting data centre is fully complied with industry's standard for security and intrusion protection.
Every web hosting plan comes 99.9% uptime guarantee. Our website control panel includes PHP, MySQL, Perl, PHPMyAdmin, Ruby on Rails, Site Builder, Addon/Subdomains/Parked domains. One of the best advantages associated with our backup system is that you can restore files via your hosting control panel. If you ever have a problem with the uploading or downloading files, just ask for our website hosting support service and we will take care of everything.
Lite Hosting Package:- £10.00 /Month
Your Package Includes:
99.9% uptime guarantee
Individual control panel
100mb space
3 MySQL databases
Unlimited Emails,Web Mail
CGI, PHP 5, Pearl, Python
Ruby on rails
Fanastico
phpMyadmin
Instant backups
Addon/packed domains, sub domains
FTP accounts