Website Design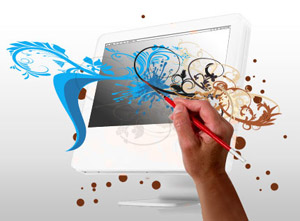 Whether it is a personal
website
, a business
website
, a government
website
, or a non-profit organization website, the main purpose of it is to provide information and it is a major way of communication between your customers and your company. Even if it is not your primary way of communication, still we
website
it in a strategic way to meet its purpose. We offer website design / web design services in and around
Crystal Peaks Shopping Centre
, Sheffield.
We put our main effort in understanding your business and analyzing market and identifying target audience. We
design websites
through proper choice of
technology
, function and media synergizing with your company's business model and goal.
Your website will be designed from scratch to give it a unique look. Each and every website we design is custom-designed so that you can hit your target customers immediately. You website will have sub-pages,
content management system (CMS)
, photos, mouse rollover effects, and flash animations to add interactivity.
What Do You Need For A Website???
Domain Name:- First you need a nice domain name for your business. A domain name price starts from £10.00/year. Depending on your business, you can either go for a .com or .co.uk domain. If you need assitance, call us.
Logo:- You need a high resolution copy of your company logo, which will be placed on your website. We will use the same color theme for you website. If you don't have a logo yet, then let us know, we will design one for you.
Page List:- Next step is to decide the page names for your website (example: home, about us, services, contact us etc). Website cost will vary depending on number of pages.
Content & Images:- You need to submit page names as well as content and images for all the pages.
Hosting Server:- Finally you need a hosting space for your website. Hosting space is a server, where we will place your website files, so that people from all over the world can acces it. We design websites using php & MySql. For php websites you need Linux hosting server, which is normally cheap compared to windows hosting server. Website hosting server price starts from £5.00/month depending on amount of space. We have our own hosting servers, which can be booked through us.
Email Ids:- Once the hosting server is set, we will create email ids for you (ex: info@yourdomain.com). You can access your company emails via webmail, outlook or mobile phones.
Content Management System (CMS):- We can also create backend admin panel for your website, where you can login using secure user name password. From the admin panel, you can easily update the website content. No programming knowledge is required to change the content, it is as simple as Microsoft word.
How much time will it take to get a website up and running???
Once we have all the information (logo, page list, content & images), we can start designing your website. A 5 page static website will take 8-10 working days. A 10 pages website with backend content management system will take approximately 18-20 working days. If you are in a hurry, we can finish your project quickly on a fast track service.
Payment Terms
We take 50% of the project price as advance and rest 50% after completion of the project (i.e. before transferring file on to live server). We accept cash, cheque, pay-pal or bank transfers.
How We Work
We believe in personalised service. We will assign a dedicated project manager to each project, who will note all the information from client and will act as a bridge between client & web development team till project delivery.
We believe in personalised service. We assign a dedicated project manager for each project, who will note all the information needed for the project and will act as a bridge between client & web development team.
Project Stages
Mockup Submission:- After 3-4 working days, project manager will show you a mock-up design of your website home page. Project manager will take feedback from you and get the mockup ammended until you are 100% satisfied.
User Acceptance Testing:- Once mockup is finalised, we will start building your website. Once it is ready, we will show you a demo on our development server and make final changes.
Website Handover:- Final stage is transferring all the files to the live server, where people can actually see your website.
Starter Package:- £199.00 Only
Our affordable starter package comes with 5 pages and a contact form.
Your Package Includes:
5 Pages of your choice (Home, About us, Contact Us etc)
Bespoke Design
Unlimited Design Revisions
Form to Email Contact Form
Image Slider
Social Book Marking Links (facebook, twitter etc)
Google Map Integration
Search Engine Submission
XML Site Map Submission
Business Package:-
Our business package comes with a secure website administration panel, where you can update contents easily (integrated content management system).
Your Package Includes:
10 Pages of your choice (Home, About us, Contact Us etc)
Secure Website Administration Panel - Web Content Management System (CMS)
2 Sample Designs for Homepage
Flash Banner
Contact Form with Spam Protection
Social Book Marking Links (facebook, twitter etc)
Google Analytics & Map Integration
Search Engine Submission
XML Site Map Submission
Free Terms Page
Free Privacy Policy Page